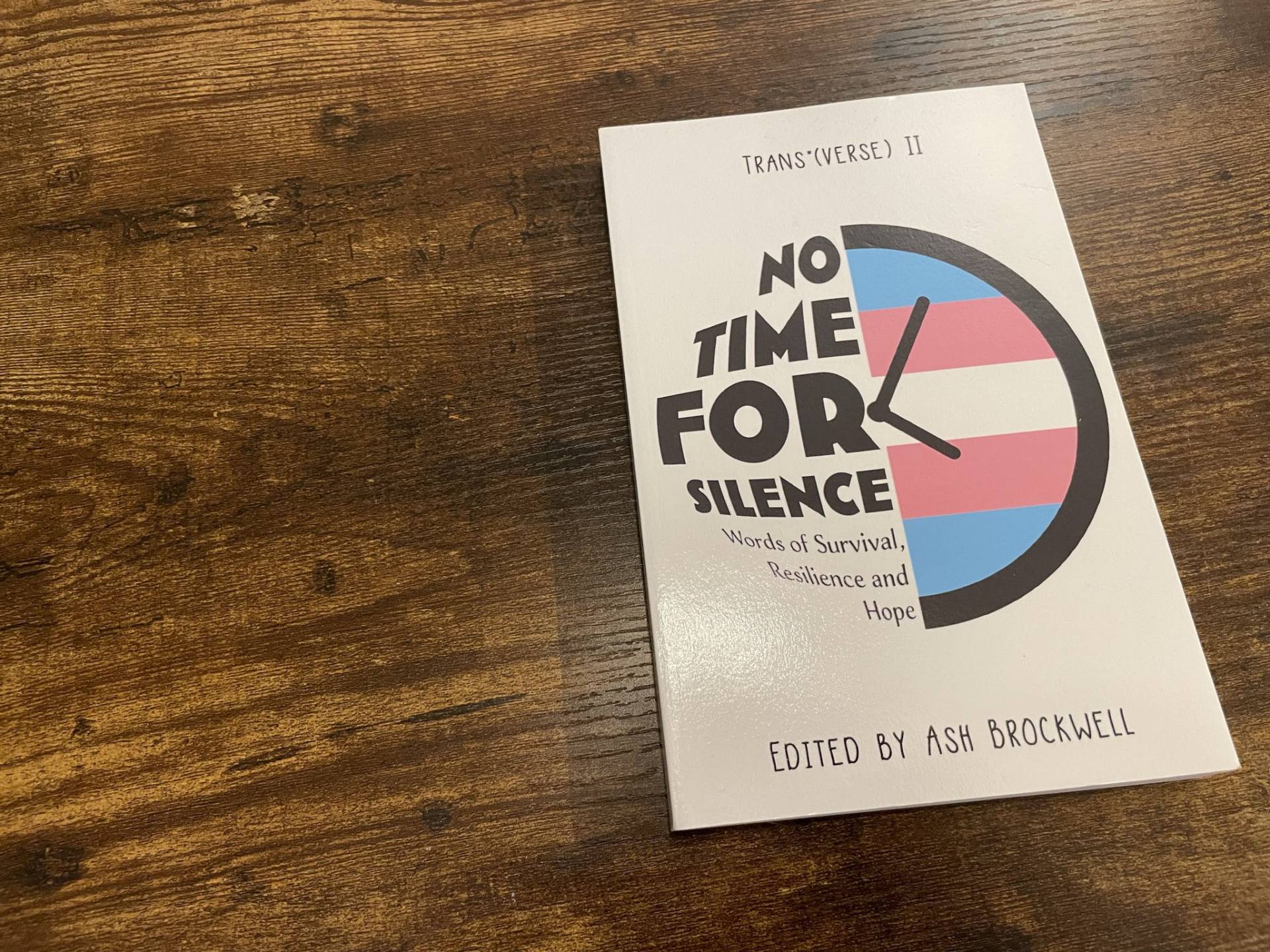 Slide 1
Transverse: We Will Not Be Erased
by Ash Brockwell
An anthology of poetry and song lyrics by transgender and non-binary writers sick of media misrepresentation and attempts to erase us from public life. We're the ones talking now!
Slide 2
Transverse II: No Time For Silence
by Ash Brockwell
We're back, celebrating our refusal to be erased... with an even bigger and more diverse anthology of poems, song lyrics and life stories by transgender and non-binary writers!
Slide 3
by Dalton Harrisonx
A deeply moving and life-changing book about the best and worst parts of ourselves - the journey from childhood innocence to the trauma of the teenage years that lead to adulthood and prison.
Welcome to Reconnecting Rainbows Press
We believe in the power of storytelling to bring LGBTQI+ together, smash stereotypes, fight media negativity, transform mental wellbeing, and even save lives. It's the reason we're still here!
We're developing and commissioning a series of books and anthologies by trans and non-binary people and are super excited to help more LGBTQI+ poets and authors to publish their own print books and e-books, including small group or solo poetry collections, novels and non-fiction.
We've already published three books – two poetry anthologies and a solo collection, all available for direct sale within the UK – and have several more in the pipeline.
Alongside our publishing projects, we also host occasional events for LGBTQIA+ creatives, including poetry and visual arts workshops, open mic nights, book launches, song circles and social gatherings.